Zondervan, a division of HarperCollins Christian Publishing, is proud to announce the release of the Thompson® Chain-Reference® Bible, Revised and Updated in the King James Version (KJV). This is the second updated and revised edition of a Thompson Chain-Reference Bible since Zondervan acquired the Bible line from Kirkbride Bible Company in 2020.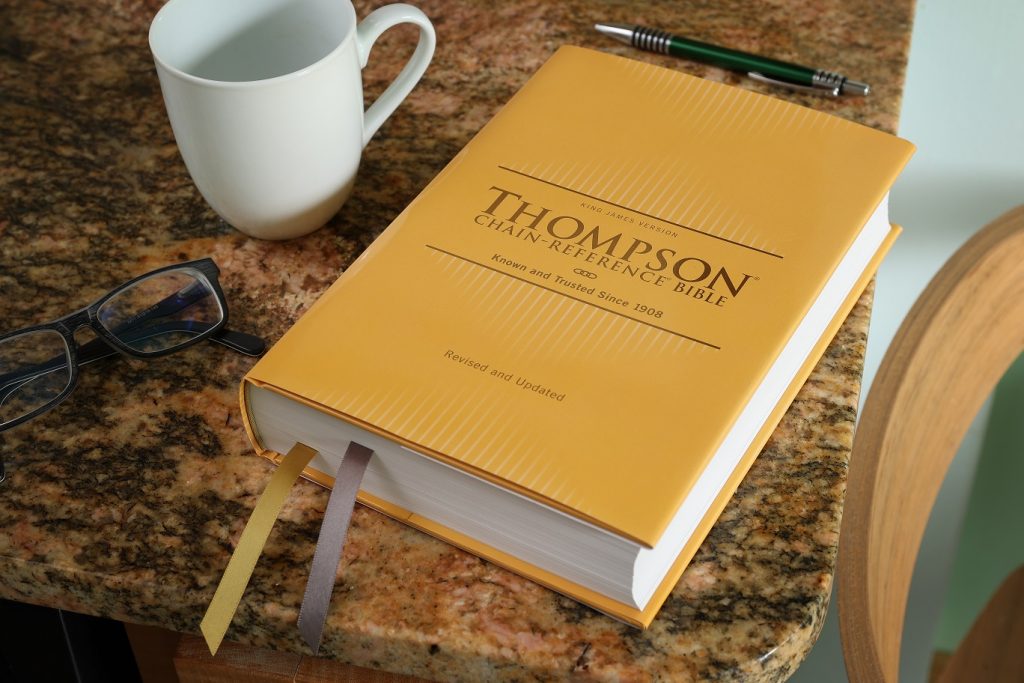 "We are honored to continue the legacy of the Thompson Chain-Reference Bible through the publication of this edition," said Melinda Bouma, vice president and publisher of Bibles for Zondervan. "We are thrilled to introduce this timeless resource to loyal KJV readers. It is our hope that those who have loved the KJV TCR for decades will enjoy the updates we've made like easy-to-read page designs, completed chain references, beautiful illustrations, and the transition to the KJV Comfort Print® typeface. We hope these new editions will serve them well for many more years to come."  
With an acclaimed patented reference system, the Thompson Chain-Reference Bible is a well-recognized topical study Bible that has been in publication for more than 100 years. First published in 1908, it now contains more than 100,000 references, covering over 8,000 topics, making the chain-reference system an ideal tool for comprehensive topical study. The Thompson Chain-Reference Bible also offers a library of additional study resources that allows readers to interpret the Bible using related scripture passages rather than consulting a commentary.
The KJV Thompson Chain-Reference Bible is printed in the KJV Comfort Print typeface for easy reading. Expertly designed specifically to be used for the King James Version (KJV) text, Comfort Print offers an easier reading experience that complements the translation. This Bible also features a two-color design that preserves the original look of the chain-reference system, while making each page cleaner and easier to read. 
The updated and revised editions of the KJV Thompson Chain-Reference Bibles feature:
Complete text of the King James Version (KJV)
Easy-to-understand chain-reference system with over 100,000 references
Alphabetical and numerical indexes highlight study materials for over 8,000 topics, each with its own topic number, for exhaustive topical study
An extensive study resource section includes biographical sketches, illustrated studies of the Bible, a concordance, Bible harmonies, and many other helpful study tools
Fresh, two-color page design
66 book introductions
16-page full-color map section with map index
Line-matched text for enhanced readability
Words of Jesus in red
Two double-sided satin ribbon markers, each 3/8-inch wide
Exclusive KJV Comfort Print typeface
Print size: 9.5
Learn more about the Thompson Chain-Reference Bible.
The post Zondervan Releases the Revised and Updated <em>KJV Thompson Chain-Reference Bible</em> appeared first on Bible Gateway Blog.