Newly launched in the NET (New English Translation) Bible lineup is a practical, yet inspiring edition designed to enrich and inform your time in Scripture: the NET Bible Art Edition, Large Print (website). Besides its trim and portable size but large enough to read easily, this Bible is designed to draw you closer to Scripture with beautiful illustrations leading into each book of the Bible.
[Read the New English Translation (NET) Bible on Bible Gateway]
Thomas Nelson commissioned South Carolina artist, Stephen Crotts (@stephencrotts), to create 66 woodcut-inspired images to reflect the underlying theme or significant event found within each book of the Bible.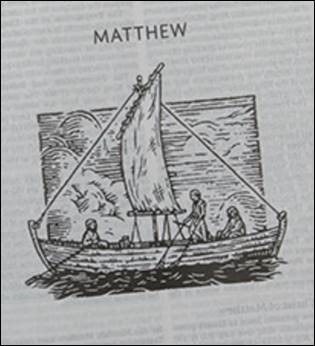 [Read the Bible Gateway Blog post, Learn More About the NET Bible with This Panel Discussion]
Each unique artwork enriches your experience in Scripture, bringing to life central aspects of the salvific story. From the Ark of the Covenant in Deuteronomy to the golden scepter extended to Esther; from Paul preaching on Mars Hill to the Lamb of God in Revelation—these detailed images serve to inspire and guide you toward the crux of the matter.
[Read the Bible Gateway Blog post, NET Bible Available in Full-Notes Print Editions]
Sign up to get the
Know the Bible free email lesson series
from Bible Gateway.
In addition, book introductions and the Christology within that book inform your reading with details about the historical and theological context.
[Read the Bible Gateway Blog post, The New English Translation (NET) Bible Available in Print with 60,000 Translators' Notes]
To learn more about the New English Translation or see other NET Bibles, go to netbible.com.
Expand your Bible reading experience using our valuable library of more than 50 top resources by becoming a member of Bible Gateway Plus. Try it right now!
The post Woodcut Artwork in the NET Bible appeared first on Bible Gateway Blog.